About Us
In 1987, while searching for a used car in a trading magazine, Lee stumbled upon the personal ad of Donna. Their love grew and a marriage followed. With Lee's business background in fast food and Donna's home economics teaching background, another marriage in the form of Desperado's BBQ was formed.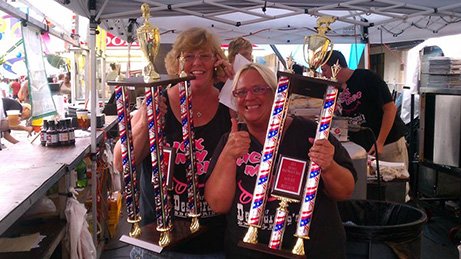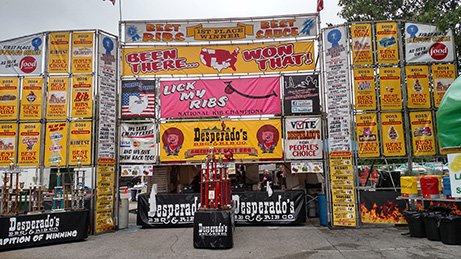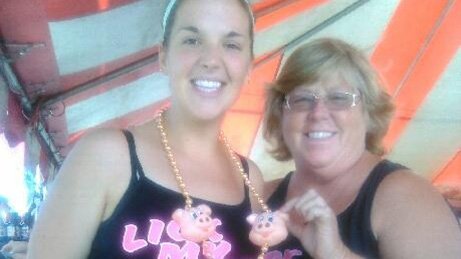 From a small town south of Cleveland, Ohio they traveled across the country winning award after award. Their awards include two times Best Ribs in America national titles including a $15,000 prize.
They continue traveling across the country and have won first place in 28 different states. (Sorry, all states do not have this style of competitions/festivals....yet) Desperado's has won over 440 first place awards including Best Ribs and People's Choice Awards in the Best of the West Rib Cookoff in Reno/Sparks, NV, Journal Star and People's Choice Awards in Lincoln, Nebraska, 10 times People's Choice Awards in Sioux Falls, South Dakota, and 16 times Best Ribs, Sauce, or People's Choice Awards in Fort Wayne, Indiana, just to name a few.
Desperado's BBQ has won first place for their pork ribs, beef ribs, pulled pork, beef brisket, and their chicken. Not only did they win first place for their meat items, but their manager, Brenda, has won first place for the macaroni and cheese which she names after her mother, Bessie.
How do you taste this mouth watering BBQ? Be a "roadie" and follow them across the country and look for the bright pink Lick My Rib stickers at the booth for their homemade barbecue sauce. And if you are an all out BBQ lover, try the Desperado Platter. This platter includes a mound of pulled pork, tender beef brisket and three, falling off the bone, BBQ ribs finished with their special baked beans and cole slaw. This is a platter worth sharing.....if you want to.